Name Badges and Identity Cards, designed around your company branding.
Here you will find our full Catalogue, with everything from Tees to Hoodies to Sportswear.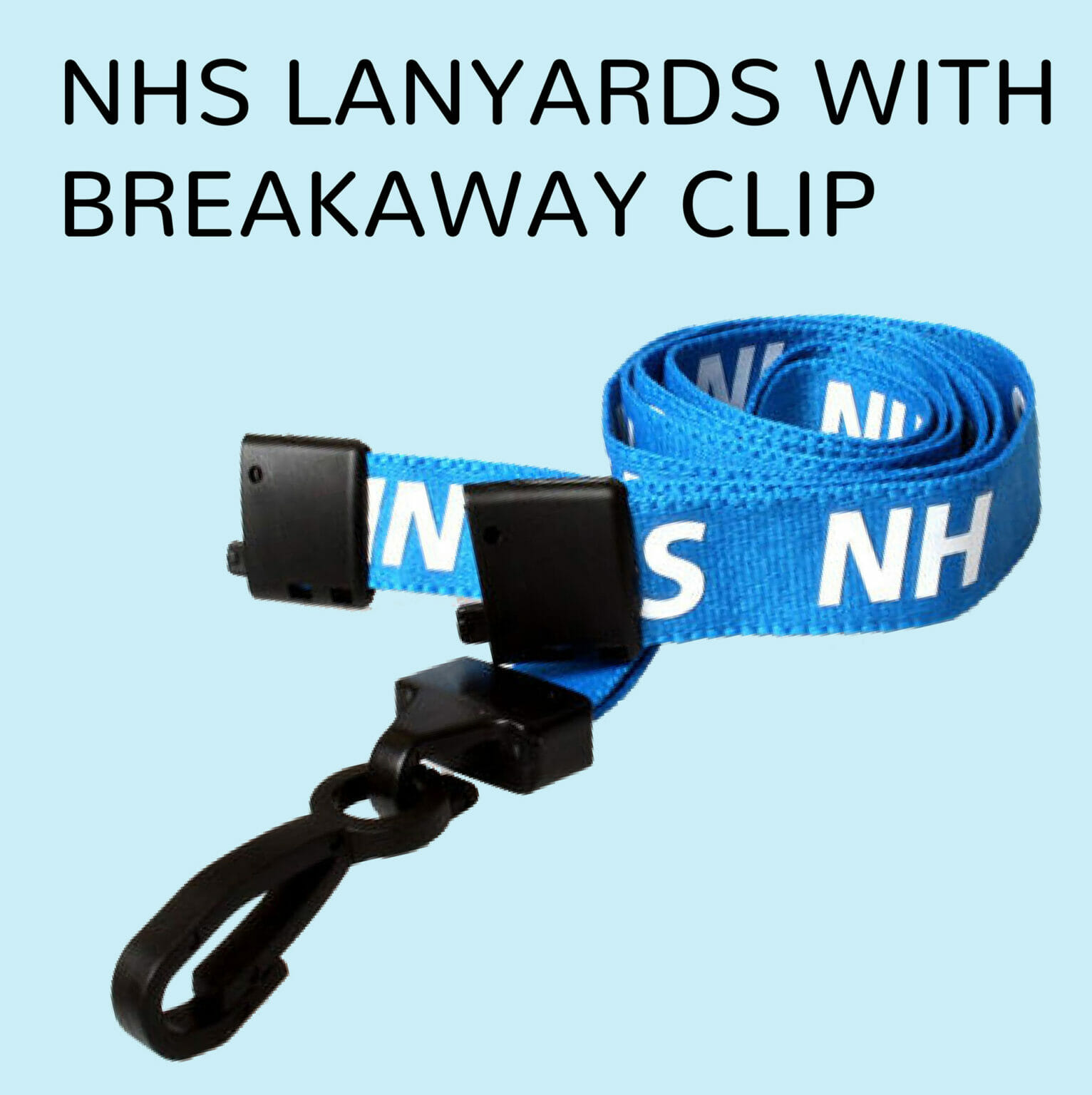 NHS rPET lanyards made from recycled plastic bottles, very Eco friendly, with a FREE card holder in NHS blue.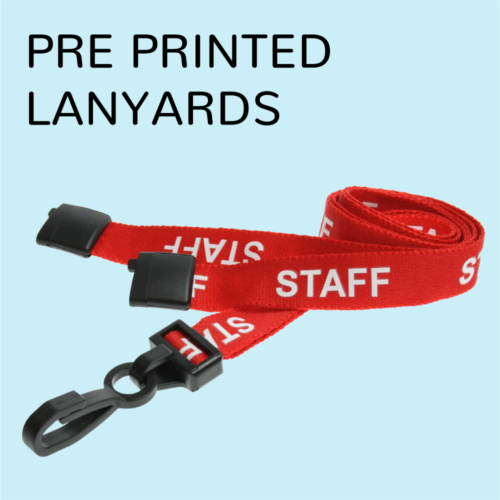 Here you will find all your pre printed lanyards for Staff, Visitors, Governors and Contractors etc.
15mm rainbow lanyards with a safety breakaway & metal lobster clip with a FREE card holder.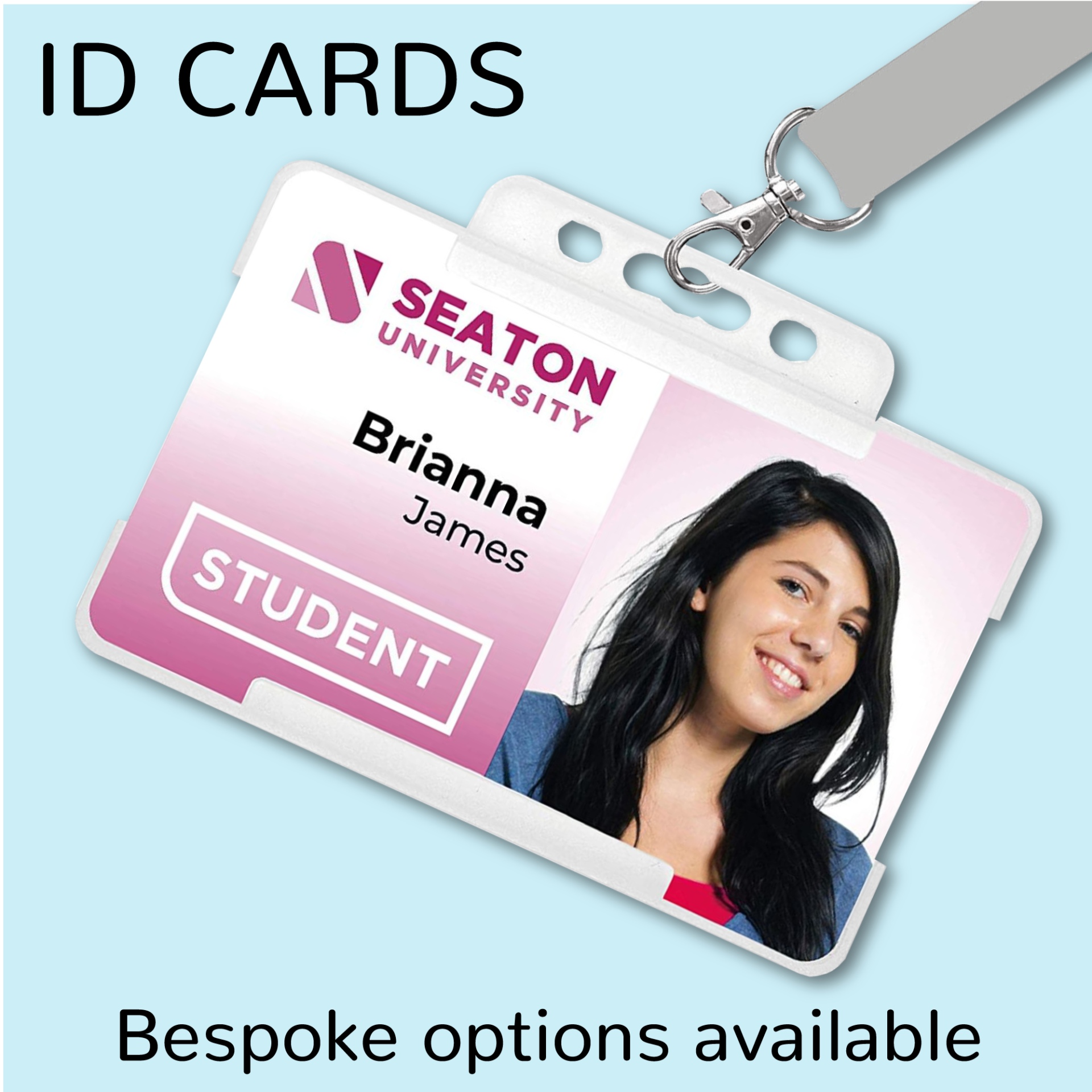 Boost employee morale. Clearly identify departments and different management levels.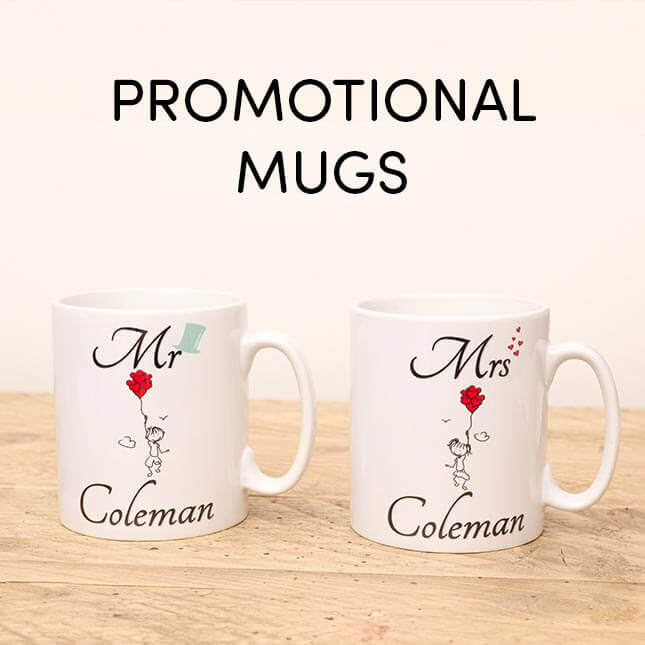 Our Promotional Mugs are a fantastic way to represent your brand or business at work, exhibitions and trade events.
Let us create your artwork? We can custom design your Name Badges, Name Tags, Mugs & Coasters FREE OF CHARGE. Simply email your logo, or upload at checkout, with any staff names and let us work our magic!                   PLEASE EMAIL YOUR LOGOS AND WORDING TO INFO@STAMPNAMEBADGES.CO.UK 
Orders are delivered by Royal Mail. Next day or standard delivery options available.  All badges and Lanyards are sent out either 1st or 2nd class or a next day signed for via Royal Mail. PLEASE NOTE: ALL DELIVERY OPTIONS ARE FROM APPROVAL OF ARTWORK BEING SIGNED OFF AND BADGE BEING PRODUCED.
Our Customised Name Badges Will Enhance Your Professional Look
Based in Manchester, Stamp Name Badges provide custom designed name badges throughout the UK. Thousands of people go to work every day wearing a personalised name badge, tag or ID card and we know that in any situation, the first impression is always important. We aim to help you give the best impression of yourself and your business by providing a range of top-quality name badges and tags for you to choose from. Our badges are ideal for salons, beauty therapists, retailers, sales assistants and office workers. Ultimately if you're a service provider or require identification, we have the right products for you.
So why are we the industry's number one choice?
The answer lies in our guarantee to provide the best product to the right person more swiftly and cost-effectively than any other company. It's not an easy task to remember dozens or hundreds of names: name badges are one of the best ways to identify your staff efficiently. Our selection of modern looking customised name badges can help you set the right impression and add a touch of class and elegance to your company's brand. If you are looking to add a personal touch to your pin badge, magnetic tag or Staff ID cards then you will love our designs and the quality of our badges!
Our service allows for many customisations: you can choose to strengthen your branding by including a logo on the personalised name badge. In some industries, it is important to keep things neat and readable, and so you may choose to keep it simple and display a name and a job title only.
We are happy to cater to your every need. Whether you are looking for personalised domed badges, flat name badges with colours, plastic IDs or customised metal name badges, we provide many ideal solutions tailored to your company's budget. Whether you are a locally based company in Manchester or anywhere throughout the UK, we can help.
We deliver across the UK to Manchester, London, Liverpool, Leeds, Birmingham, Glasgow or Edinburgh. We aim to despatch your order within 3-5 working days. Or choose our next day parcel delivery, please note this timeline is from once any artwork has been approved.
If you are interested in our products and would like more information, please call 07842 658 659 or email us on info@stampnamebadges.co.uk.